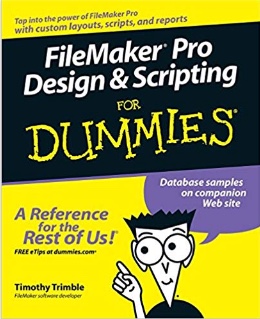 In 2005-2006 I had the privilege of writing a book for Wiley Publications. The FileMaker Pro Design & Scripting for Dummies book. As a FileMaker developer, I had wanted a book with some significant technical meat. At the time, the only books on FileMaker were at the introductory level. When I would speak to people about FileMaker development, they thought the product was a quick-and-easy form and table builder, without realizing the true power of the environment. I wrote up a proposal and contacted my agent and asked if she could pitch the idea. She couldn't find anyone willing to publish a book at that level, however, she said the Wiley folks would be interested in a Dummies Guide. While this was exciting, I didn't want to do another introductory book. So, I pitched the idea of meeting halfway and doing something with the application design and programming aspects of FileMaker. I presented a full outline and the Wiley folks loved it.
By mid-2005 I had a publishing agreement and a beta release of FileMaker 8. To this day, many years after the 2006 release, this book is still highly ranked and is selling, even though FileMaker is up to version 18. Why? I don't know the exact answers, but I'm assuming it is due to the content. It doesn't just cover how to build an application in FileMaker. It covers the principles behind good database and application design and applies those to writing FileMaker applications. Plus it has a reference section for the scripting commands (programming statements), which is very similar to an API guide.
Here's an example page from the book: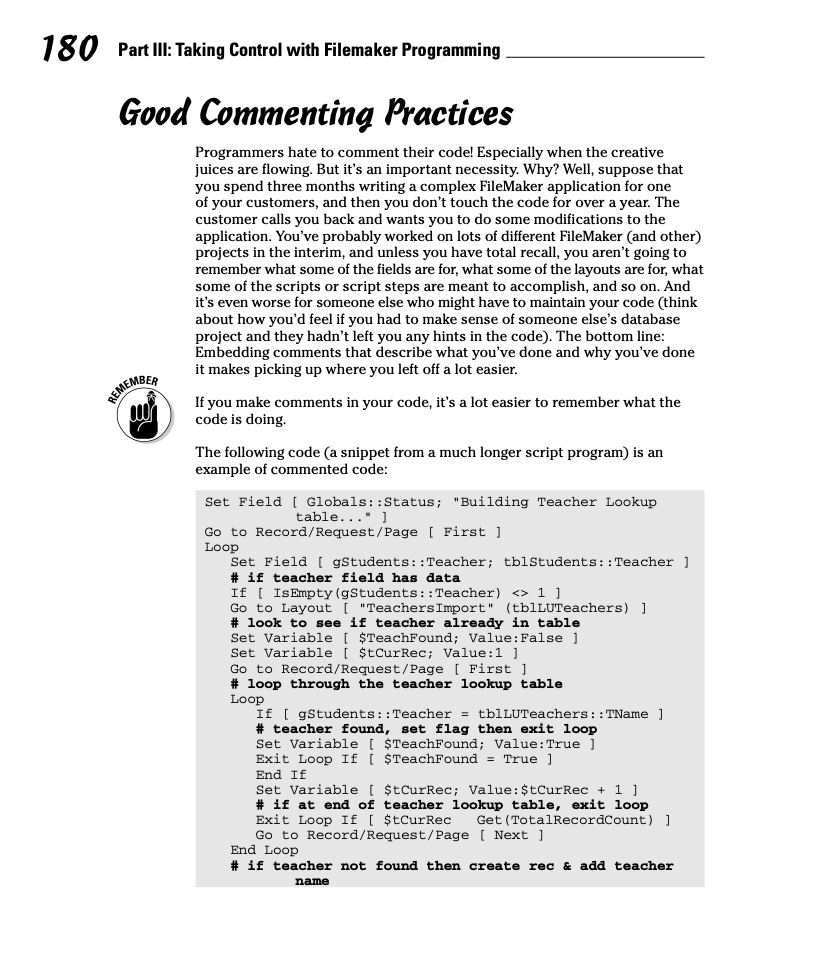 I'm very proud of this book and wish that I could convince someone to let me write another for the most recent version of FileMaker. It was a great experience and it opened a lot of doors for FileMaker development work. Unfortunately, in the software development industry, FileMaker is still not regarded as an application development tool. It is viewed as a very niche market, even though it has a very robust database server and the ability to produce a truly cross-platform application for Windows, Mac, iOS, and the Web. Recently, FileMaker Inc. has changed its name to Claris International and they are expanding into workflow automation and systems integration (Claris Connect) with other popular applications.
Feel free to give them a look for a single, true rapid application development platform for all devices. Claris.com