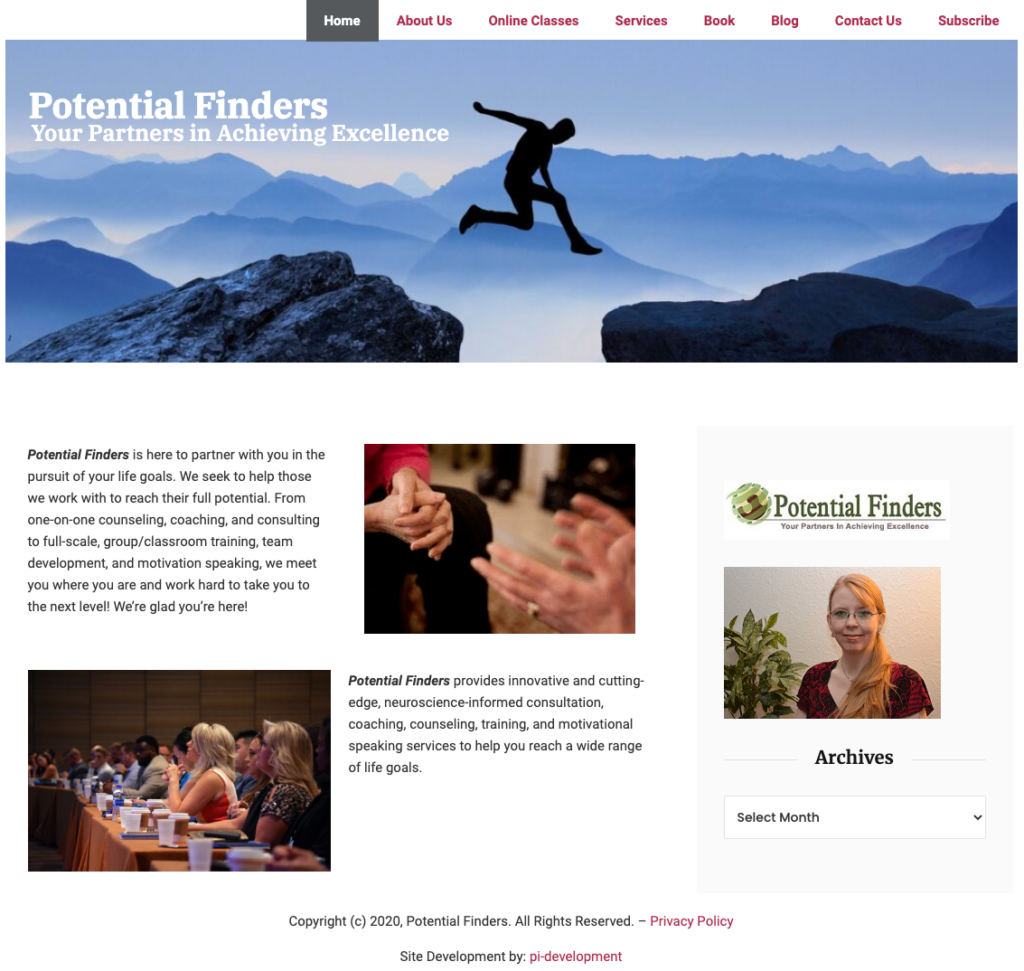 Last year, I had the privilege of meeting Hanna Smith, MA LMHC CGP. She had an interesting dilemma of being locked into a very limited WordPress-based hosting platform. She wanted to expand the functionality of her site and was told the features were not available. I presented her with an affordable solution which included:
Moved the hosting to a flexible WordPress-based platform.
Redesigned the UI and Menu structure.
Added all of her blog posts and provided video training to her content manager.
Implemented spam protection, contact form, subscription form, SEO support, and Mailchimp integration.
Provided custom CSS and code change for content formatting.
Added her Book page.
Conversion of her paper fillable forms to downloadable PDF electronic fillable forms.
I manage the site backups and plugin upgrades.
Primed for Long-term Growth
I am very pleased with how the site has turned out and to see how happy Hanna is with the progress. She now has the flexibility to dream up new features and functionality for her site and thus gain more exposure for her services and products.
Soon, I will be integrating a courseware platform for hosting training videos and content.
A very special thanks to Hanna, for being one of my first website customers and trusting me with her site.