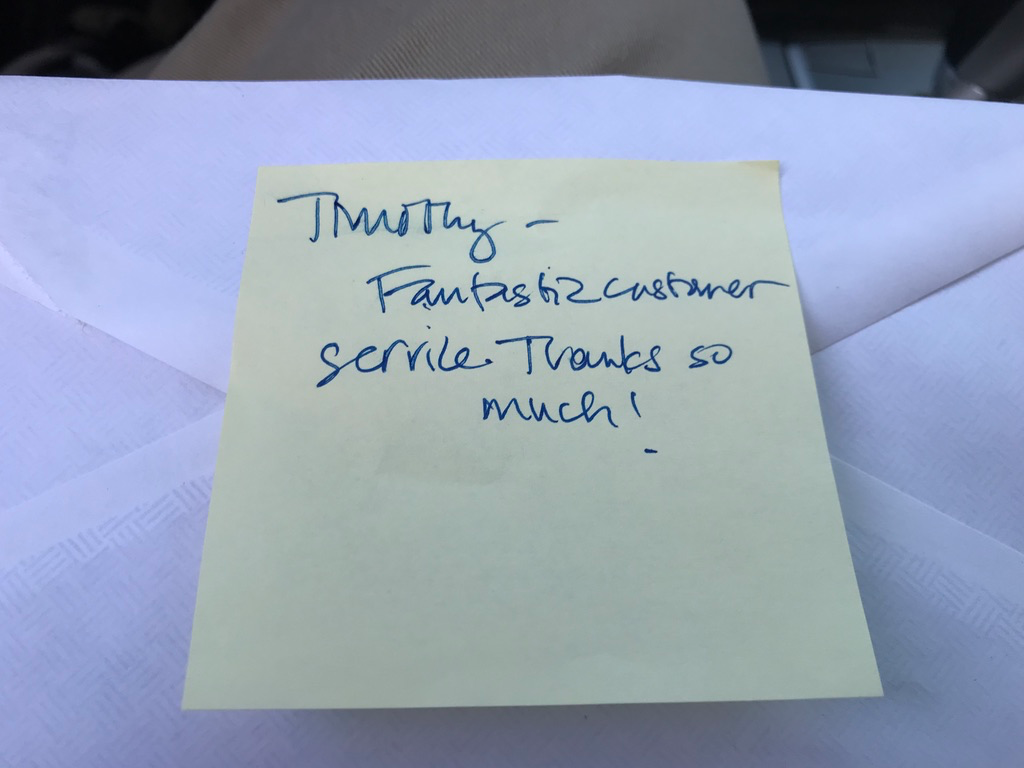 I recently received my Web Application Developer Certificate from Edmonds College, hoping that sharpening my skills in development would open up some employment opportunities. But, then, this:
Life is what happens when you're making other plans!
Thank you, Covid-19!
Well, I have always taken pride in being adaptable and quick to learn new skills. This has helped me provide for my family and me throughout the years. As a programmer and Computer Industry Technologist since the mid-80s, I used to say I would never have to worry about work. 9/11 taught me differently. I quickly went from CEO to ZERO. After closing my company, I did whatever was necessary to provide for my family. I cleaned carpets, did carpentry, repaired Playstation and Xbox consoles, and grabbed onto an occasional Filemaker or writing project.
In all things, I am a big believer in doing what is necessary, and to give it my best. That being said, my new gig is a complete separation from my usual focus. While I have been working on web site projects and small writing gigs, the only thing keeping the lights on was Unemployment and government stimulus. Which has come to an abrupt end. I reapplied under some new program and was approved, but the payments are nowhere near what I need to provide for my household.
Then I stumbled upon DoorDash. Yes, the food delivery service. I had a coupon for free delivery, so I used it for some local teriyaki since I was busy working on a writing project. I was so impressed with the smooth delivery process I decided to do a little digging. After many YouTube videos and reviews, I bit the bullet and signed up as a Door Dasher. I was amazed at how smoothly the signup process was, and my background check was approved within minutes.
Now, why would a technical writer and web developer choose to take on food delivery?
I can do it whenever I want. There's no fixed schedule.
The potential earnings could be $15 to $35 per hour.
I have time to apply for jobs and gigs, and then go do deliveries.
DoorDash pays weekly.
AND I get to keep the rent paid and the lights on!
So, taking my list of tips from the YouTube-based DoorDash pros, and my iPhone Dasher App, I hit the local streets. The results?
Week One: Avg. per delivery hour – $24.14
Week Two: Avg. $21.96
Week Three: Avg. $25.95
And it's going up as I fine-tune my process.
Why am I sharing this, when my primary focus is to be a web developer and technical writer? Well, I'm doing what is necessary to support my family. "Critical times call for drastic measures." My point is that regardless of what you have to do, just do it and give it your best effort. Many who I have spoken with about my driving are amazed that I am making this much already after only doing it for three weeks. My response is, "Do your best and provide good customer service!"
DoorDash is a customer service business. Even though I rarely see the customers, I still interact with them. Many drivers simply use the Dasher app and do their deliveries, with no interaction with the customer, unless there's a delay or issue with the delivery. However, the Dasher app provides the ability to text or call the customer directly. I take advantage of this to provide excellent customer service. I use the messaging to notify the customer when I am waiting for their food, then inform them when I have their order, and how long my ETA is. If food preparation is delayed, I tell the customer. I also dress for a good appearance (for those door cameras), keep my car clean, wear a face mask during pickup and delivery, and wear nitrile gloves, which I sanitize after each package handling and door contact. Sometimes I forgo the gloves, but the sanitizer still flows freely. I genuinely believe that my tips and income are better due to these extra steps.
My message here is this: We're all facing challenges with the pandemic and its economic impact. We have to be willing to do what is necessary to get through this. Whatever you do, give it your best. Keep focusing forward. Expand your horizons. Stay positive, and stay safe.
Until I find work in my key focus areas, you'll find me couriering foods to happy consumers.
Timothy

Ps: If you're interested in DoorDash as a source of additional income, send me your email address. I'll send you an invite and a list of tips I have learned to earn the most from your deliveries.
Please follow and like us: