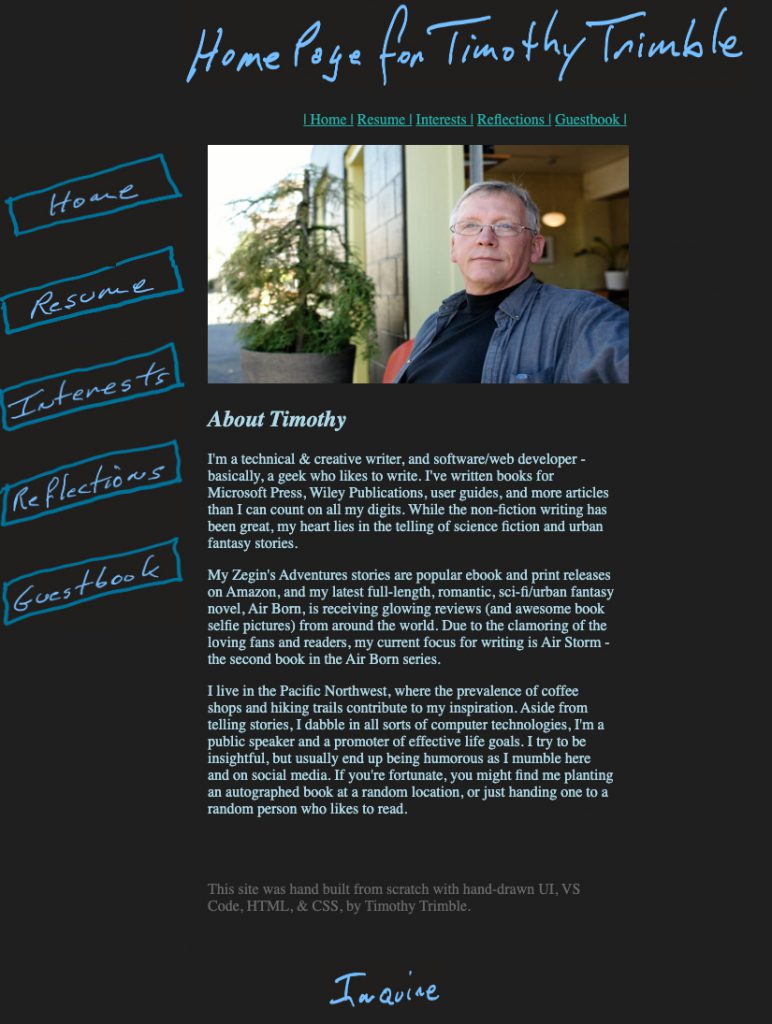 Purpose
This is the finals assignment for my first semester of Web Application Developer. The assignment was to design, from scratch, a personal website. The content was to have a Resume, Interests, Reflections, Guestbook, and Inquiry pages. The User Interface is to be a unique design.
Design
This was a fun project. Since this was to have a unique UI I decided to go with hand-drawn banner and navigation elements. These were drawn in Microsoft's OneNote on an iPad with the Apple Pen. I took screenshots of the buttons and text, then used SnagIt for sizing, cropping, and saving as individual graphics. I used Microsoft's Visual Code as the editor, and I manually wrote the HTML and CSS code.
Notes
After this project was completed and submitted, I hosted it on my timothytrimble.info domain, which is now the domain for this WordPress based site. I am proud to say that I received a 4.0 score for the site and assignments in my first semester.
Please follow and like us: